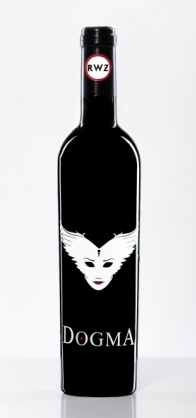 Dogma 2013:
Sweet white wine. (Trockenbeerenauslese)

the color is golden yellow, almost amber; elegant nose with the reminiscences of dried apricot and chestnut honey; creamy mouth balanced by citrus with the lead of remarkable acidity through the firework of sugarcoated fruits, spicy marmalade and vanilla cake; wonderful richness and exciting minerality in the aftertaste; for devoted ones.

Wine region: Tokaj
Slope: Kishegyek
Yield:4-5 bunches
Bottles produced: 500 pcs.

Grape variety: Furmint, Hárslevelű
Acidity: 7,5 g/l
Residual sugar: 68 g/l
Extract: 37 g/l
Alkohol: 14,5 % vol.

Process of picking: By hand
Fermentation period: 4 week
Fermentation temperature: 12 °C
Fermentation container: Stainless steel tanks
Aging period: 5 months
Aging method: Stainless steel tanks
Packaging: corked bottles (0,75l)
Dishes to drink with:

Fits well with light dishes or desserts.


Recommended serving temperature:

Cooled (14 °C)