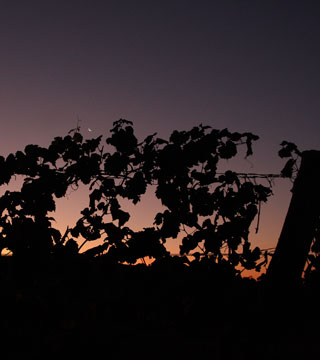 Our Revolution has the power of creation. 'You can make anything in small quantity '– as many people believe. Our winery is small indeed, but not insignificant. We don't want to produce anything but valuable. Values are all around us. What is valuable is the terroir that feeds the vines through decades and the plats that appreciate the professional cultivation and our concerns. In addition, something valuable happens inside while being surrounded by such values. Values inspire us. They make sense in action and turn us into a believer. Values incite us to disclose them to others.
Our Revolution is the promise of change. The real revolution shall mean more than an adventure of hidden values for our own. Although the wave of change always begins with recognition of values, they shall be disseminated among people to set a revolution in motion. We use the wine as an intermediary to express the values discovered on the way.
Our Revolution is our personal story. Our wines show that we adore the special characteristics of the winegrowing area and prove that we endeavor to demonstrate the most beautiful face of the terroir. On the way to our goals we are not willing to compromise: no "sweet red" is available.
Our Revolution is our Life.