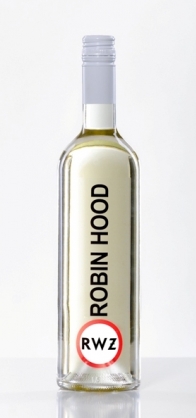 Robin Hood 2015:


Dry white wine.

The color is light straw-yellow with a soft green reflex. Fresh nose of citrus and vanilla with hints of minerality. The mouth is vibrant, fresh and lively with straightforward, crunchy acids, nice length and aftertaste.

Wine region: Bükkalja, Cserépfalu
Slope: Csurdóka
Yield: 8-10 bunches
Bottles produced: 1200 pcs.

Grape variety: Chardonnay
Acidity: 7 g/l
Residual sugar: 0 g/l
Extract: 20,2 g/l
Alkohol: 12,5 % vol.
Process of picking: By hand
Fermentation period: 2,5 week
Fermentation temperature: 14 °C
Fermentation container: Stainless steel tanks
Aging period: 4 months
Aging method: Stainless steel tanks
Packaging: Screw-capped bottles (0,75l)
Dishes to drink with:
Salátákhoz, grillezett natúr szárnyas húsokhoz, könnyű tésztákhoz ajánljuk.
Recommended serving temperature:
Chilled (12 °C)