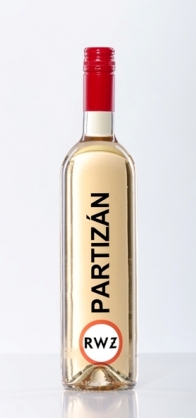 Partisan 2013/2014:
Dry white wine.
The color is golden yellow with a ray of copper. The nose is opulent with ripped peach and apricot. The mouth is intensive with the reminiscent of juicy peaches, the smooth acidity and the ripeness of the grapes snuggle us. Our little favorite.

Wine region: Mátra, Gyöngyös, Hungary
Slope: Sár-hegy
Yield of grapes per plant: 8-10 fürt
Bottles produced: 1200 pcs.

Grape variety: Pinot Gris
Acidity: 6,8 g/l
Residual sugar: 3,5 g/l
Extract: 22,7 g/l
Alcohol: 13 % vol.

Process of picking: By hand
Fermentation period: 2,5 weeks
Fermentation temperature: 14 oC
Fermentation container: Stainless steel tanks
Aging period: 4 months
Aging method: Stainless steel tanks
Packaging: Glass screw-capped bottles (0,75 l)



Dishes to drink with:


Perfect match with salads, grilled white meats, and pasta.

Recommended serving temperature:


chilled (12 oC)